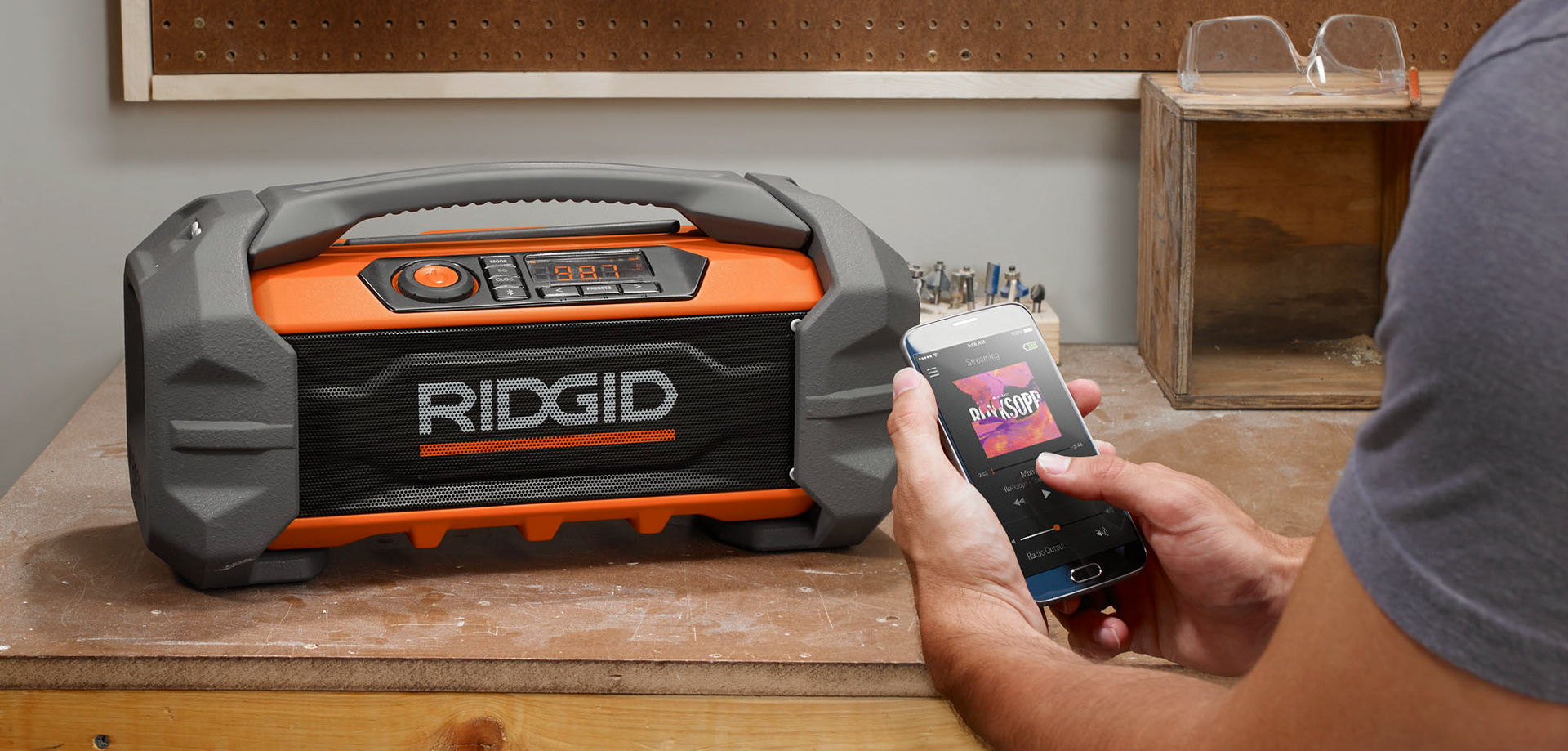 RIDGID introduces the Jobsite Radio with Bluetooth Wireless Technology. This radio comes with great features to help you rock out on the jobsite. The RIDGID Radio App is what separates this radio from the competition.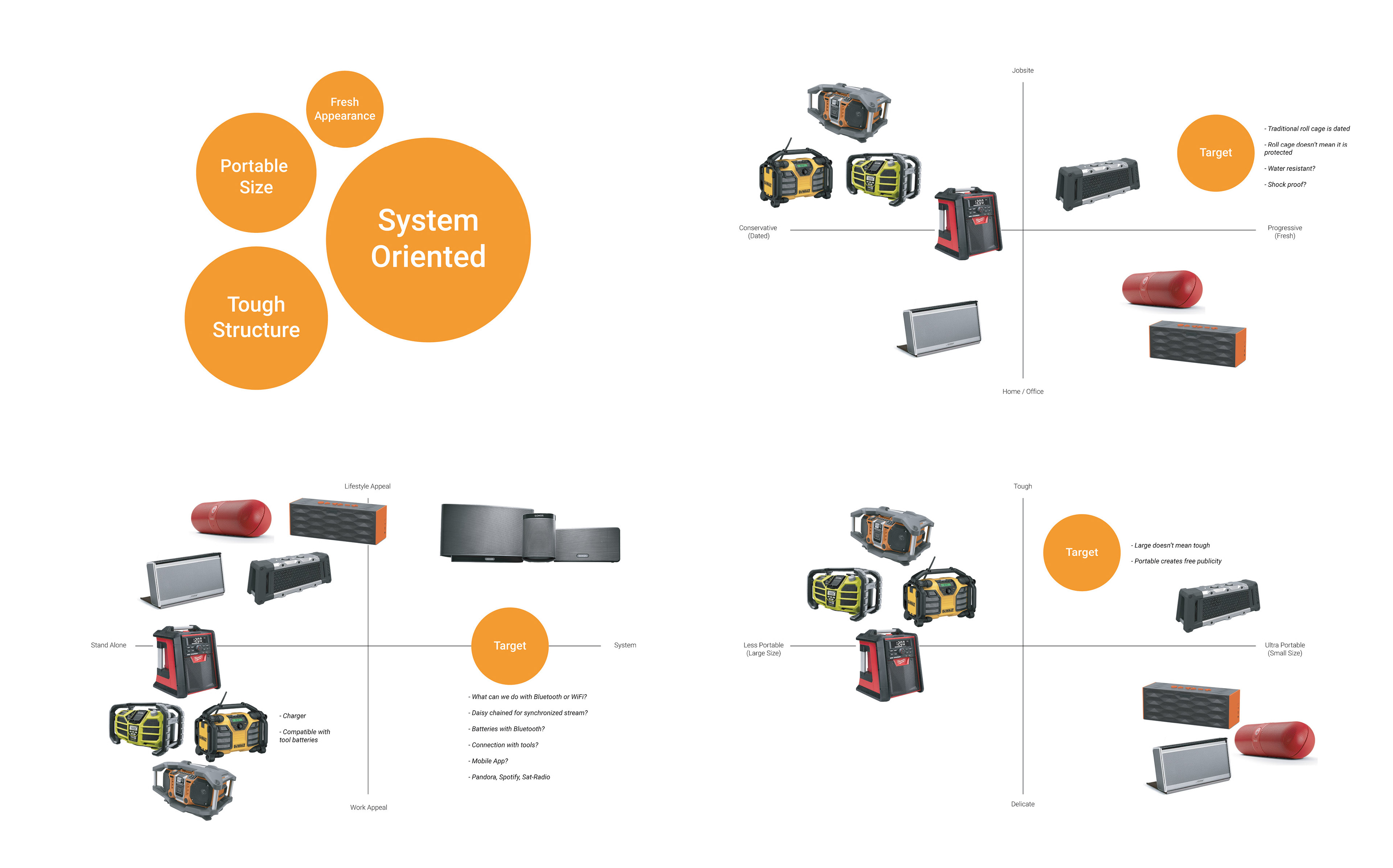 Exploring different design directions and product architectures.

Exploring different ideas on how each and every part will go together in order to validate the design direction based on projected cost of manufacturing.

Refining the selected design direction through series of 1:1 scale drawings. The battery compartment required to fit all RIDGID batteries as well as being easy to reach and protected from water/rain.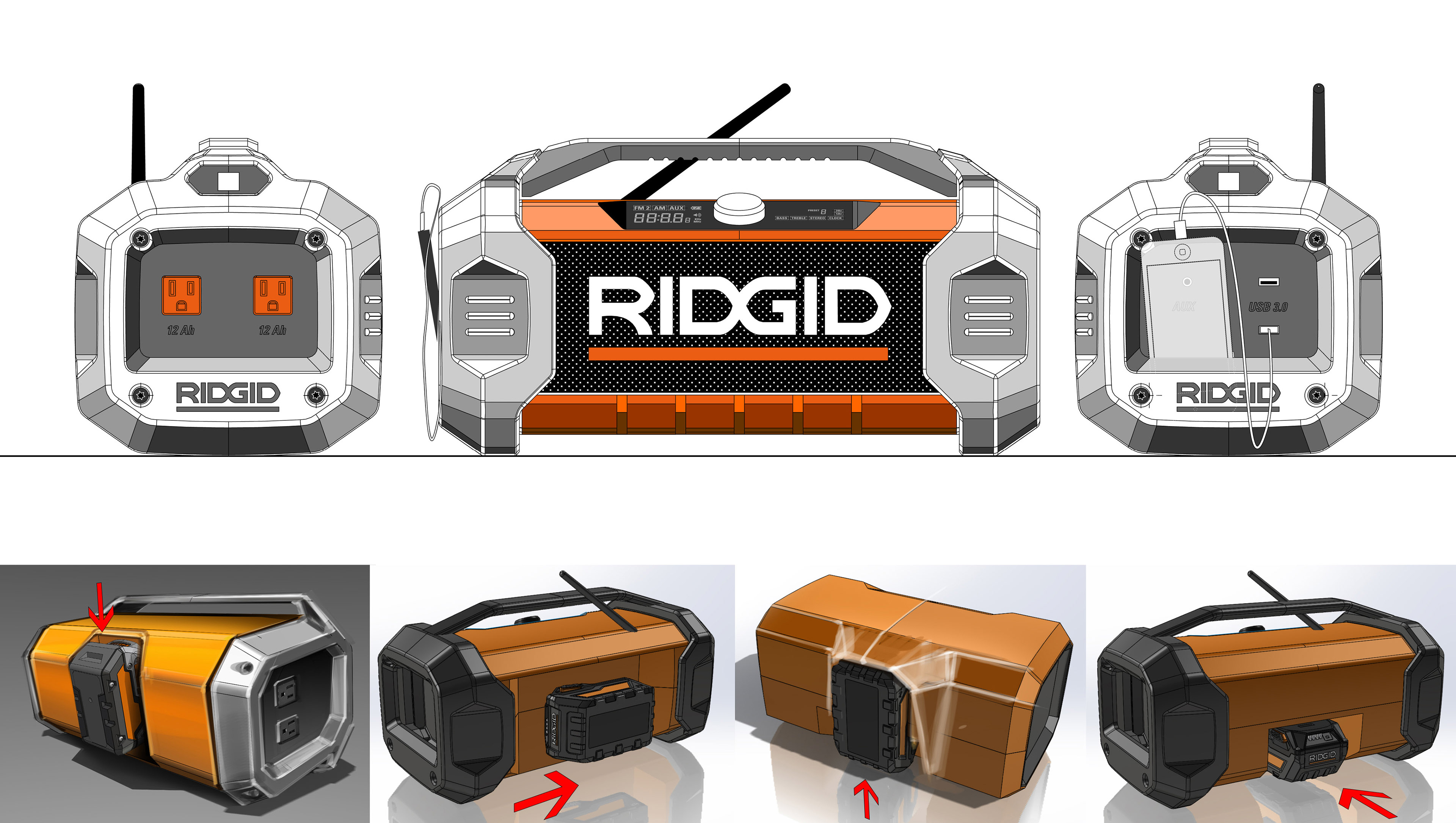 Exploring diiferent options for speaker mesh stamping.

Creating series of "quick and dirty" mock ups as well as "appearance" models to validate design features and assembly process.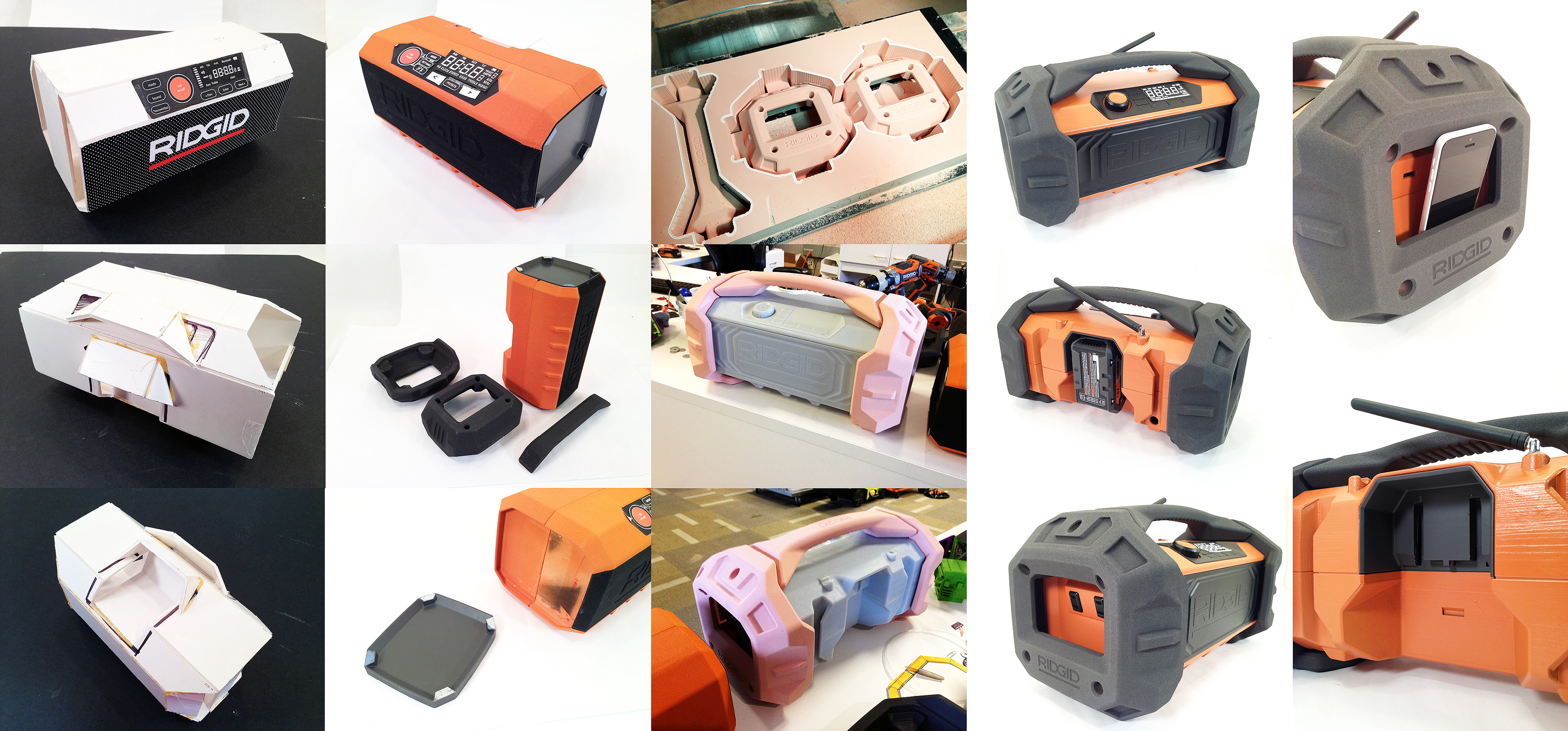 Details of glossy vs textured surfaces on control panel buttons and volume knob. The overmolding for buttons work as a gasket between the main housing and control panel lens in order to create a water sealed design. 

Part of CMF documents for the control panel, highlighting where the tooling for plastic lens should be highly polished.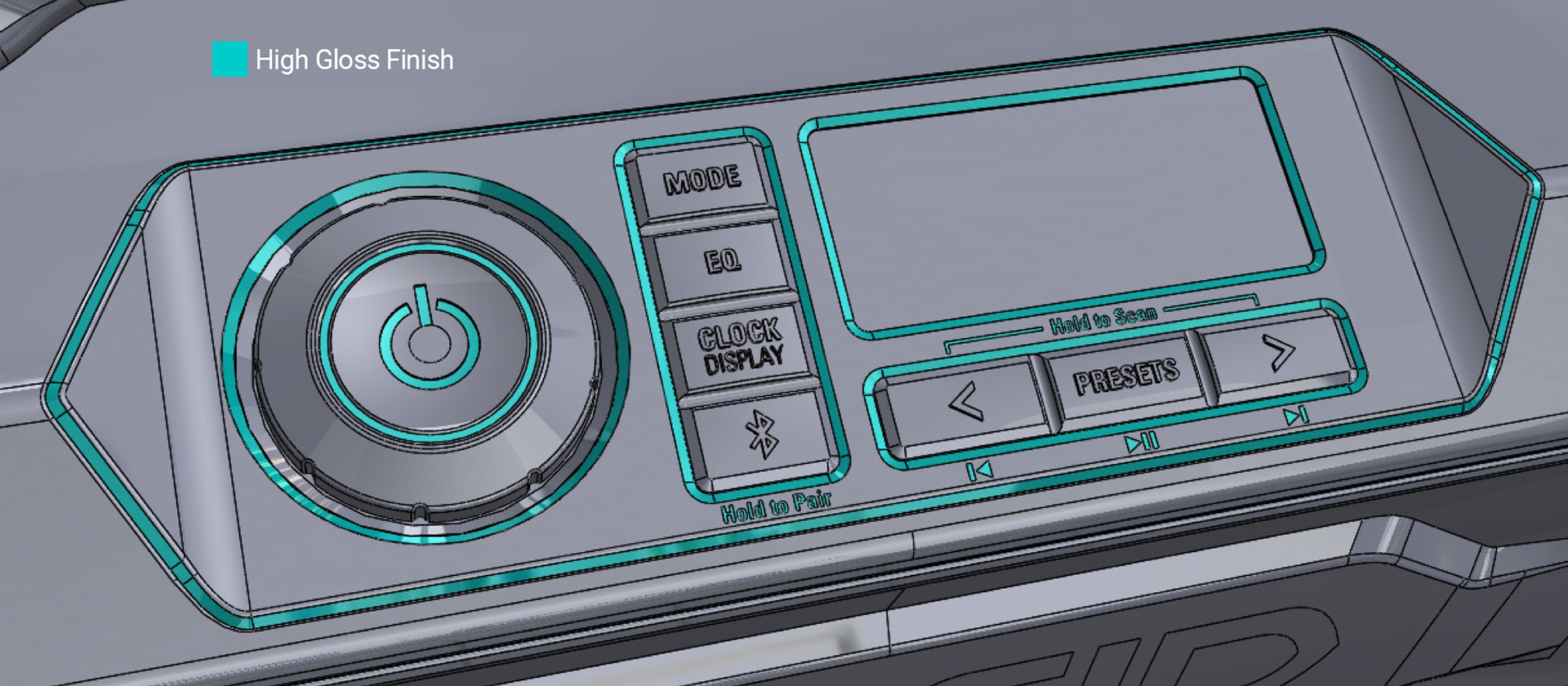 Pad printed buttons in combination with glossy and textured surfaces create a sophisicticated yet well balanced appareance.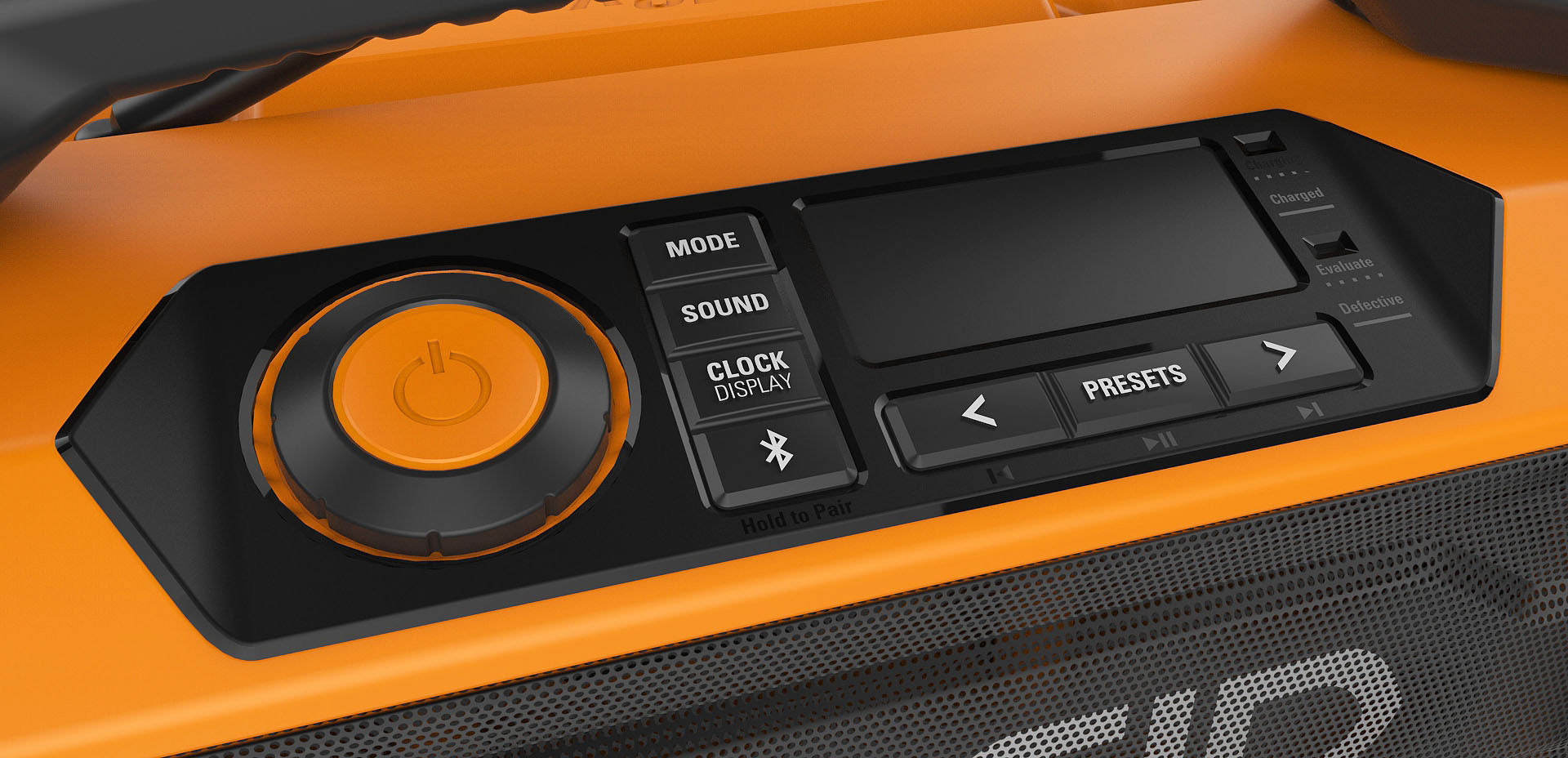 In order to create a cohesive experience, all the details of how hardware buttons control different functions of radio and their interaction with display were explored and documented.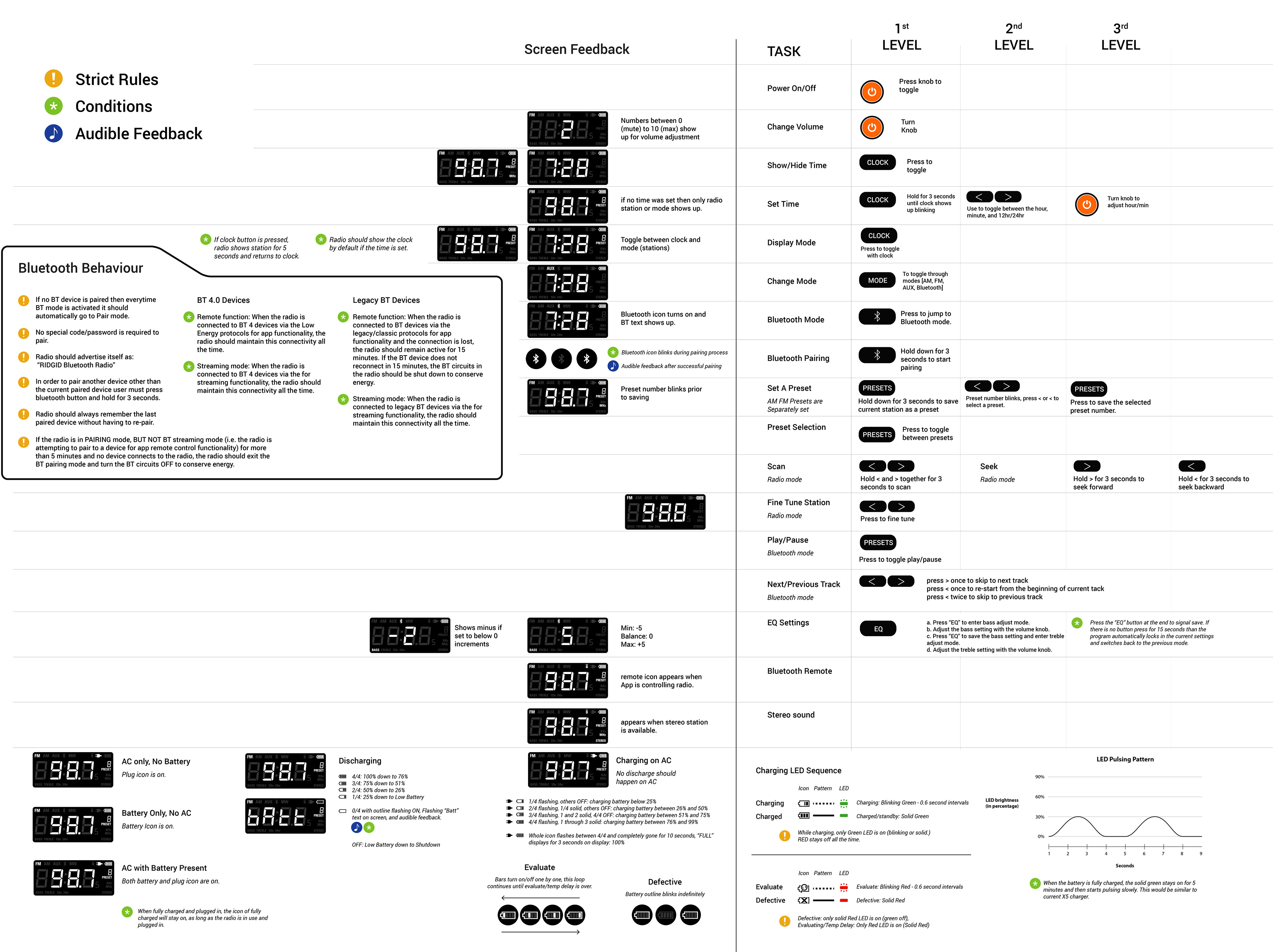 RIDGID Jobsite Radio App - Designed to act as a remote control for all the functionalities of RIDGID radio.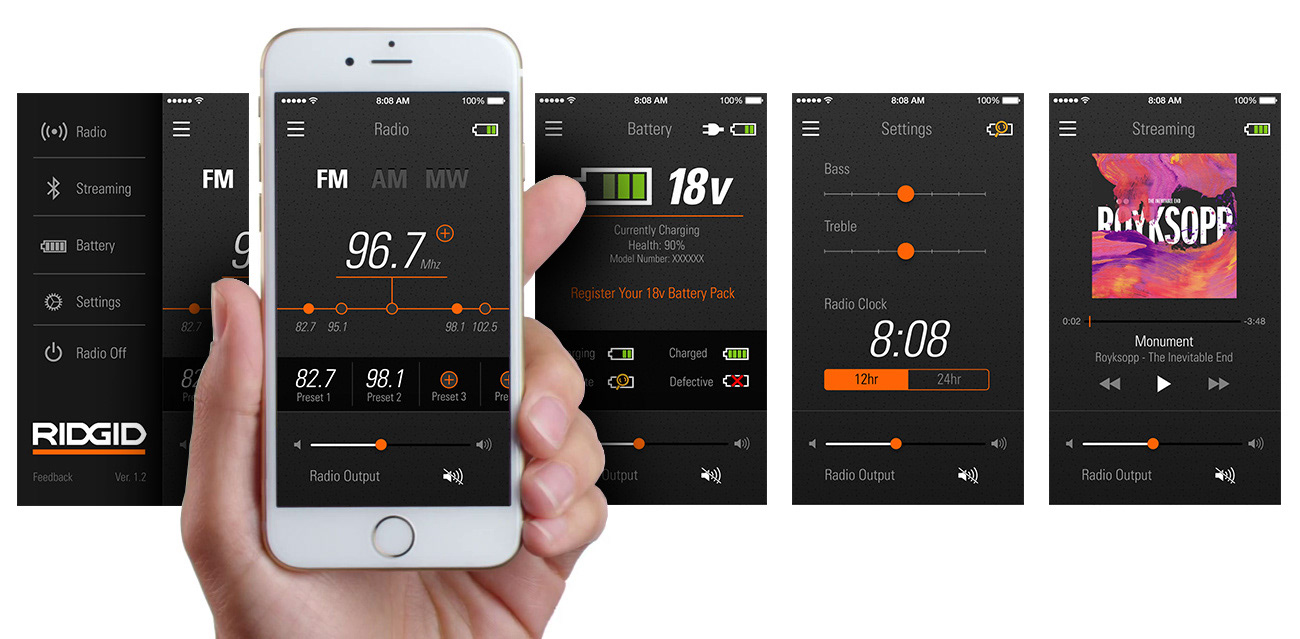 Production model shown - cord management is built into the main housing, allowing the main housing to be more compact with less parts.
Side pockets feature USB ports and power extension outlets, properly protected aginst water/rain with molded rubber caps. Side pockets also provide space for storing phones while they are being charged.